Princess Diana still has plenty to show to its television and theatre audiences and this upcoming movie Spencer is also one of them. There are many documentaries, shows, films, and series but this movie is quite special because of its holy anticipated title for multiple reasons. The first reason is that Kristen Steward is playing the role of Diana Princess who is already generating tons of buzz regarding the Oscar and the number two is that it is being directed by Pablo Larrain who has already wowed millions of fans out there with a film about a seminal female historical figure, Jackie Kennedy in Jackie.
Spencer is going to be quite an interesting movie because of many factors which we have mentioned above. We are sharing all the recent updates about the movie either its release date, cast, plot, or trailer in the below section so, keep reading to know more about it. 
Release Date for Spencer
As per the officials of the movie, it has been revealed that Spencer will premiere at the Venice Film Festival, which is scheduled to begin on September 1st. As per the maker of the movie, this film will hit the theatres for the general public on 5th November 2021 but still, there are no indications regarding its release on November 5 will be limited to any particular cities or it will be released all over the globe. 
As per some reports, it may arrive somewhere in early 2022 or the fall of the year. However, these are mere speculations. Once the makers of the film announce this update about its limitations, we will update this section at the earliest. So keep an eye out for this space because creators might update this information at any time so that you do not miss any latest news.
Who is in the Spencer Cast?
As of now, we have noticed that Kristen Stewart is the main attraction for Spencer with her impressive performance as Princess Diana. She is quite popular among the fans out there because of her fabulous roles in many hit movies like the Twilight series, Clouds of Sils Maria, Seberg, and many others. Stewart is receiving the best notices of her career throughout and many believe that it could lead to her first Oscar nomination for the best actress.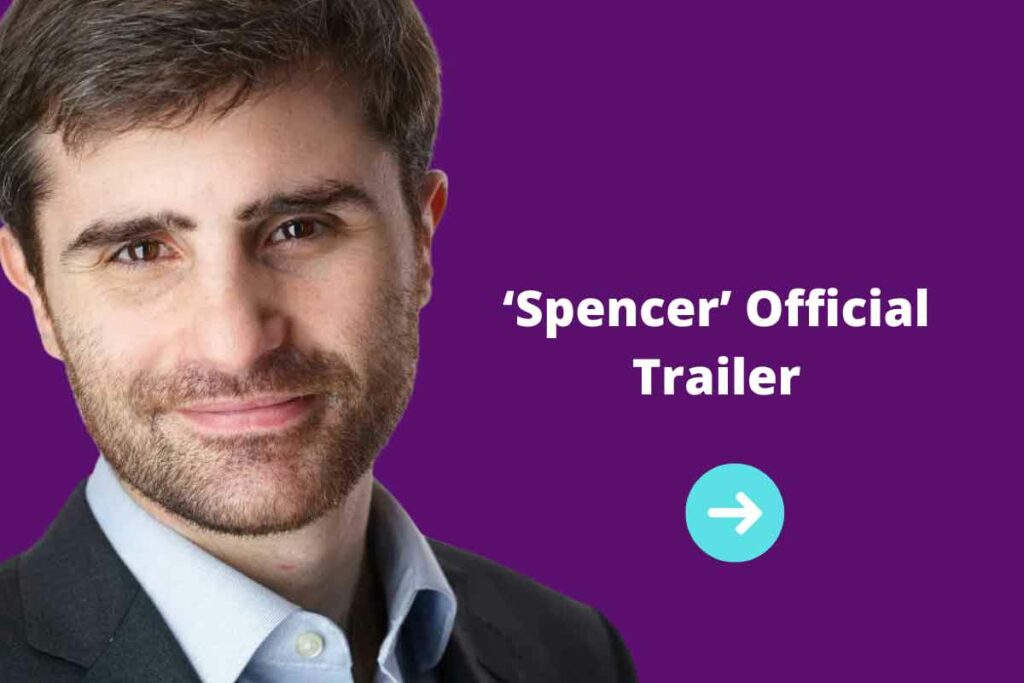 While Stewart is on the top of the cast list and there are many other supporting stars as well which are yet to be disclosed.
Here, in the below section we are sharing a list of cast:
Kristen Stewart as Princess Diana

Jack Farthing as Prince Charles

Sally Hawkins as Maggie

Timothy Spall as Major Alistar Gregory

Sean Harris as Darren

Stella Gonnet as The Queen

Richard Sammel as Prince Hilip

Elizabeth Berrington as Princess Anne

Lore Stefanek as Queen Mother

Jack Neilen as William

Freddy Spry as Harry
Many speculations are being made that a few new members might be added to the list of cast, but it still needs an official stamp.
The plot of 'Spencer'
Makers of this film have revealed the official plotline for the upcoming movie and here in this section we will be sharing the official synopsis of it so continue reading to know more about it.
Here is the official plot synopsis from Neon: In the teaser of this movie we have seen that the marriage of Princess Diana and Prince Charles has long since grown cold. There are tons of rumors being shown in the teaser and trailer of the movie about their relationship and divorce as well. There is a scene of festivities like Christmas at the Queen's Sandringham Estate. 
Salt And Sacrifice: Release Date, Game Play, Trailer and More
There is shooting, hunting, eating, and drinking is shown and Princess Diana knows the game. Neon, the film production company also released a new poster for the upcoming movie. In the poster, Princess Diana is dressed up with an embroidered white gown that appears to crumble up and cry. Overall the upcoming movie seems pretty decent and we hope that it will be full of entertainment.
Is there any trailer for Spencer?
Yes, the makers of this film officially released a trailer along with a teaser on the 26th of August which offered a first real glimpse of Stewart in character as Dianna, bathed in soft and dramatic light and offering a deeper look than what princess looks like. In the trailer, we find that the princess is fighting with her own family just to retain her position as a princess and at last a heartbreaking question asked by her son. Prince William "Mummy, what happened to you which makes you sad"?
To watch the full trailer, you can visit several online platforms like YouTube and many more. You can get a glimpse of it and can extract out a few more hints for this. We will get back to you once we get further official dates for this. Till then, you stay in touch with us for more updates of your favorite stories.