The good news for anime hardcore fans is no longer hiding in the bush! Your super favorite anime, Violet ever garden, is coming to you super soon. In Japan, the movie premiered on September 18th, 2020, and it remained in the top ten highest-grossing films for a whopping nine straight weeks. This is also the first new HDR Dolby Vision-enhanced anime film, as opposed to a compilation. On November 13, 2020, seven Dolby Cinemas in Japan re-released the violet film. The movie has already surpassed critical acclaim, taking home the Japanese Academy Award for "Excellent Animation of the Year" and the Japan Media Arts Festival's "Excellence Award in Animation. Netflix has the entire series, as well as the first film in the franchise. Fans will be happy to note all these details jotted down below about their shining anime. 
Violet Ever Garden Release Date
Violet Evergarden: The Movie will formally be available to watch on Netflix from October 13, 2021. The film will be approximately 2 hours and 20 minutes long and is currently not rated yet on the internet. The film's Japanese and English dubs will be available for viewing on this date as well, so buckle up anime lovers now and start the preparations of slotting time out to avoid missing out on this exciting release.
Violet Ever Garden Cast
The voice cast for Violet Evergarden: A movie is an exceptional group of artists. We have Yui Ishikawa as Violet Evergarden as the protagonist of the film. Daisuke Namikawa voices the male crush Gilbert Bougainvillea and Takehito Koyasu as Claudia Hodgins are second leads. In the supporting roles, Hidenobu Kiuchi is voicing Dietfried Bougainvillea, Haruka Tomatsu is voicing Iris Canary, Koki Uchiyama is voicing Benedict Blue, and Aya Endo is voicing Cattleya Baudelaire. The rest of the characters are Minori Chihara as Erica Brown, Kaori Mizuhashi as Ulysee, Rina Sato as Luca, and 
Isekai Quartet: Another World Trailer/Teaser confirms Release Date
Daichi Endo is Ulysee's father. 
Violet Ever Garden Plot
Kyoto Animation's Violet Evergarden: The Movie is the second movie adaptation of the original light novel series, and it's not to be confused with that one. Violet Evergarden, a retired soldier who has only ever been treated as a weapon, is the focus of the top-rated series, set in this alternate 20th century Europe. The Auto Memory Doll is a person, either human or mechanical, who helps others by writing for them when they lose their arms in battle and must return to civilian life. Violet Evergarden has learned the meaning of "I love you" after working as an Auto Memory Doll. She's beginning to recover from the wounds of war on her soul. She sets scampering ahead in being, assisting needy people while cherishing the phrase of the first person to ever say, "I love you." Gilbert Bougainvillea, her presumed dead lover, told her "I love you." Here she is digging into understanding human feelings. Time begins to move forward when she accepts a job writing a letter to a dying boy.
While Violet has had difficulty accepting Gilbert's death, Violet is on a mission to discover what it means to live and how she can share that experience with him. Despite Violet's maturity and comfort in her role as a Doll, she still harbors romantic feelings for Gilbert. Even though the show ended with her realizing the meaning of love and loss, she never lost faith that Gilbert was still alive. Her angst is finally addressed in this film.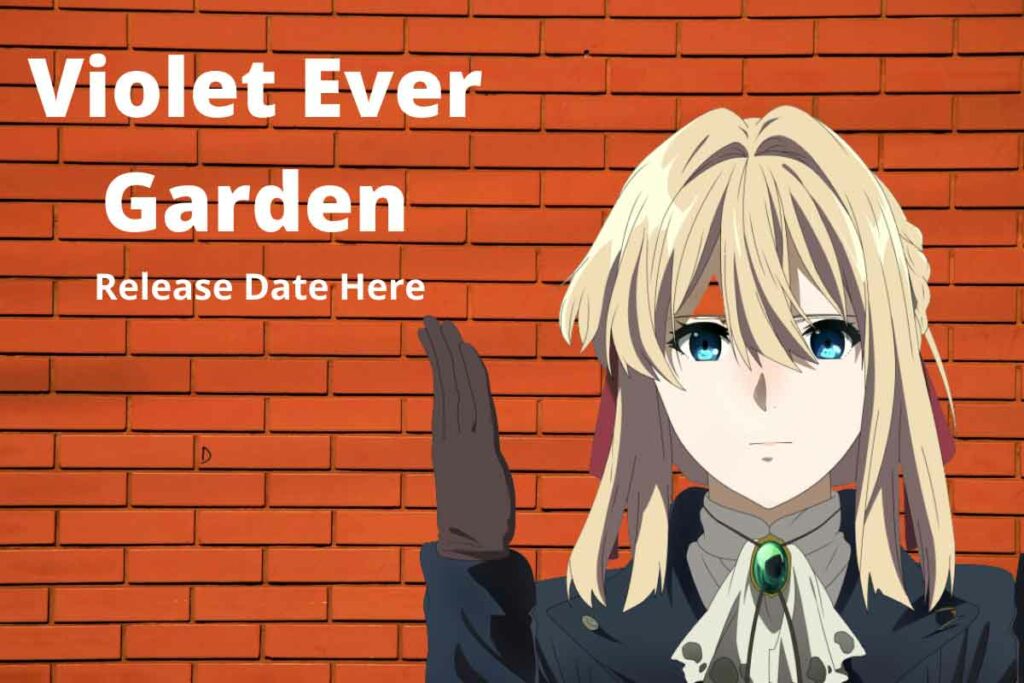 As a result of losing her arms in battle, Violet now writes as a "Doll" using nimble replacements. For some, she's like a human typewriter that they can use whenever they want. Who are we talking about here? Some don't care; they see you as nothing more than a hired gun. The plot of Violet Evergarden was more about her discovering the meaning of love than about Gilbert's untimely death, and Violet has always held on to the hope that he is still alive somewhere. Violet's growth as a person remains the focus of the film's narrative, even as it takes on Gilbert's situation head-on.
Isekai Quartet: Another World Trailer/Teaser confirms Release Date
 A tragic real-life event also influences the movie. Just days before the film's scheduled release at film festivals, and arson attack targeted Kyoto Animation, the company responsible for its creation. Unfortunately, there was a death toll, but the studio continued to operate as usual.
In the end, due to lockdowns and a variety of curveballs, the release of the eagerly anticipated conclusion was delayed. When it is finally released, it will excite fans.
Violet Ever Garden Trailer
Netflix Anime's trailer was released online, along with the synopsis of the film, on YouTube. Despite how the world has changed since the war, Violet still hopes to see her long-dead senior officer. Children who served in the military have post-traumatic stress disorder (PTSD), which Violet Evergarden explores in great detail. The movie's trailer emphasizes the intensity of the characters' feelings throughout.