Ever since it began to be released outside of Japan a couple of years ago, the original manga series by Tomohito Oda has amassed an enormous cult following. With the upcoming release of the official anime adaptation, the series will reach a whole new audience. This anime series has been picked up by Netflix and will be available to stream shortly. "Komi Can't Communicate" has grown in popularity both in Japan and abroad since its debut. It won Anime Japan's "Most Wanted Anime Adaptation" poll in 2020, cementing its reputation as one of the most acclaimed mangas of the previous decade.
Komi is now coming to television, much to the delight of manga fans everywhere. The anime Komi Can't Communicate will first air on Japanese television network TV Tokyo, but it will be available for streaming on the Netflix Japan website shortly after. With the publication of its newest trailer, Netflix stated that the anime would be available outside of Japan in 190 countries and territories. There will be an eight-language dub and subtitles in 31 languages available. Most likely, "Komi Can't Communicate" will be a realistic portrayal of its source material, emphasizing Komi's social growth as she strives to meet her personal goal of creating 100 real friends.
Komi Trailer
There's a new trailer for one of anime's most phenomenal series. Last month saw the debut of a new teaser for Komi Can't Communicate and the official Japanese premiere date of October in Japan. While the new trailer is visually appealing, it is devoid of English subtitles, so for the time being, we'll have to make do with just the footage.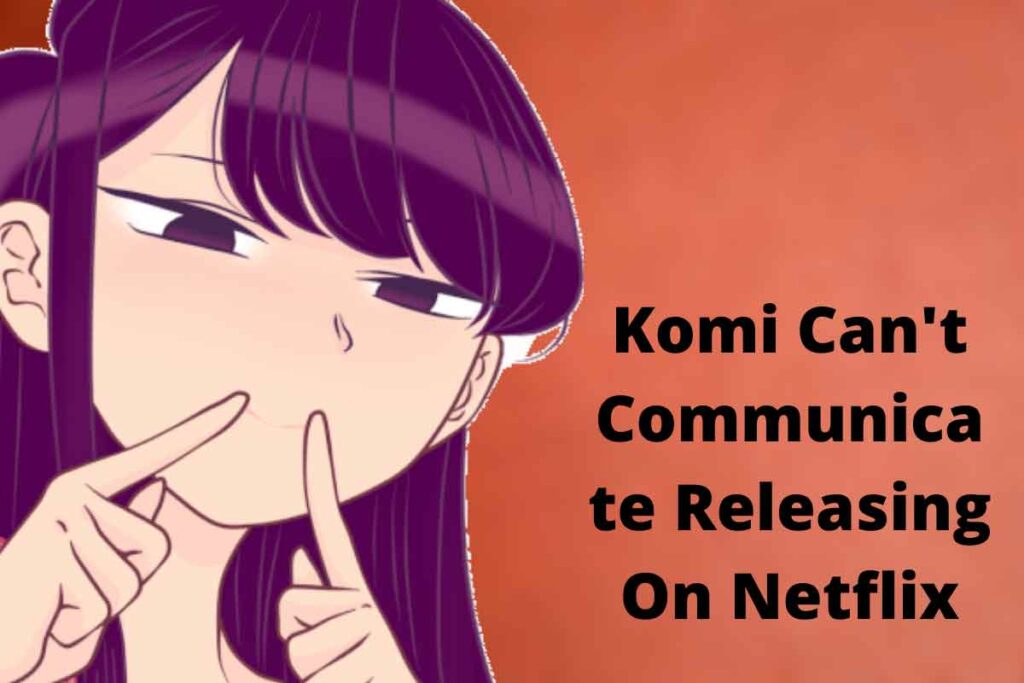 Komi Release date
Make a note in your calendars because Netflix will be releasing Komi Can't Communicate next month, on October 21st, 2021! When the film is released, fans should expect at least six episodes, each lasting around 30 minutes. As of October 7th, 2021, new anime episodes will begin airing in Japan. Therefore the wait between the Japanese airing and the Netflix premiere date will be two weeks.
Komi Cast
According to "Komi Can't Communicate sources' there are three main characters and voice actors that viewers will get to know as the series continues. Komi Shouko suffers from a form of autism, and she hopes to make 100 friends with the help of Tadano, the first one she meets. Tadano Hirohito can read people's moods and is attempting to lead an everyday life while also helping Komi with her communication disorder.
Jumanji 4: Release Date , Cast, Trailer and More Updates so Far
Osana Najimi is an enigmatic person of unknown sex, whose exceptional communication skills have made them close friends with virtually everyone at the school.
Aoi Koga is providing Shouko Komi's voice. Hitohito Tadano, the deuteragonist, is voiced by Gakuto Kajiwara. Ai Yoshikawa will play Rumiko Manbagi, a new student at their school who is a Gyaru. In this episode, Rie Murakawa plays Tadano's childhood friend Najimi Osana. Rina Hidaka plays Ren Yamai, Omoharu Nakanaka is played by Rumi Okabe, and Himiko is played by Yukiyo Fujii in the film. It is only the tip of the iceberg for the "Komi Can't Communicate" cast and characters. Given that the show focuses on socialization and communication, viewers can expect to meet many characters as the story progresses. These upcoming roles and the voice actors who will be playing them are still a mystery. 
Komi Plot
At Itan Private High School, Shouko Komi has already achieved the status of the school's Madonna on her first day. She stands out from the crowd thanks to her long black hair and elegant demeanor. Komi, a high school Madonna, has an air of superiority and aloofness about her among her peers. There's just one problem: despite her cult-like following, Shouko is terrible when it comes to interpersonal communication. Her demeanor is indeed a result of her inability to communicate with other people. 
Hirohito Tadano is your typical high school student. Komi's classmate Tadano, who has a keen eye for social cues, quickly notices Komi's communication problem. Despite living by the motto, he quickly discovers that sitting next to Shouko has turned him into the enemy of everyone in his lecture!
Enola Holmes 2: Netflix confirms the return of Millie Bobby Brown as Enola in Enola Holmes 2
Hirohito is accidentally knocked out and awakens to Shouko's "meow." Shouko flees as a result of his fabrication that he doesn't hear anything. But Hirohito discovers that Shouko has never made a single friend because she cannot talk to others easily. To help Shouko overcome her social anxiety, Hirohito decides to help her make 100 friends. The plot revolves around the typical high school antics as Tadano helps Komi gain the self-confidence to make a hundred companions!