Netflix's S*x Education season 3 premiered last Friday. In the eight brand-new episodes, Moordale Secondary experienced a significant shift with new headmistress Hope Haddon (Jemima Kirke), generating a commotion. This season has many heartfelt moments, and they only serve to deepen my affection for the characters. Jean is an integral element of S*x Education, and losing her would be a tremendous loss for the show's creators. Even though I didn't believe she'd die, I was on the tip of my saddle the entire time! 
Weird things happen at the end of S*x Education season 3. We must, in my opinion, deconstruct it to the last detail. S*x Education season 3 conclusion has far too many characters and plot threads to keep track of. It was jam-packed with excitement, and there was a slew of loose ends to tie up. Some of the characters had the happy endings we were hoping for. Some people had it easier, while for others, things got tougher. For everyone, their stories took on new meaning. Even though the rest of them are OK for us, we must pause to remember what happened to our sweetie when it came to Jean. Is she dead? Do not say that, for the love of God…
What happened in the final hours of the show?
The S*x Education season 3 concentrated on Jean's relationship with her lover, Jakob Nyman (Mikael Persbrandt). Although Jakob was unsure if he took an interest, the couple had agreed to raise the kid. He wasn't pleased with the news and didn't accept Jean after her clandestine snog with her ex-husband. He even requested a paternity test since he was unsure if the child was his. They chose to co-parent since they weren't sure whether reuniting would be the best option for their children.
As a result of Jean's early delivery, her baby daughter was delivered eight weeks early. After delivering labor, Jean began bleeding profusely and was rendered unconscious by the blood clots formed in her brain. In an attempt to reach Otis, Jakob dialed his number, but the latter was distracted by Maeve and failed to answer. As a result, the episode ended without revealing Jean's fate.
So did jean die in S*x Education season 3?
The house is filled with a lot of stress, that's not good for Jean and Jakob's marriage. Before she grew sick and died, Jakob's late wife, Ola's mother, cheated on him. It might explain his past trust difficulties, which Jean exacerbated when she betrayed him. Otis and Maeve reunite in the rain for one final kiss in episode 7. Otis receives a call from Jakob, but he doesn't answer since he's preoccupied.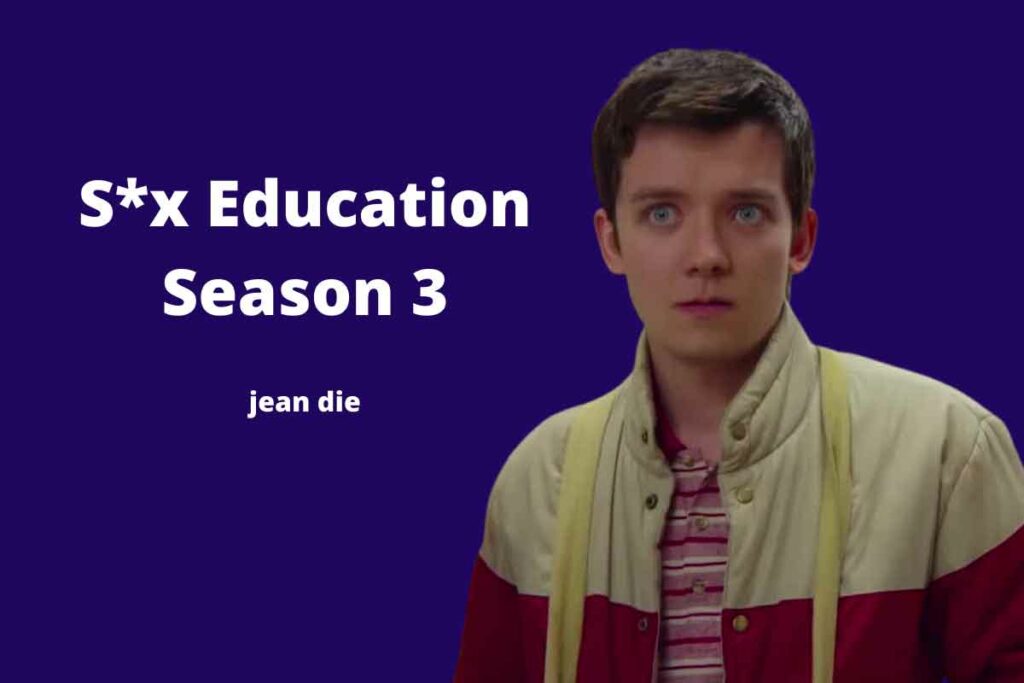 Otis, Eric, and Ola are at the hospital in the season 3 finale of S*x Education, waiting to hear anything about Jean, who is now undergoing surgery. Otis shares heartfelt thoughts about his mother with Jakob and Eric throughout their discussions. He despises the idea of his mother dying, and the mere notion of it makes him very sad. But fortunately for Otis and Jakob's sake, Jean's operation goes smoothly. As a result of her drug use, Jean is funny and refers to herself as "the king" to Otis. Just what we needed after such a close call: some lighthearted respite!
The emotional scene gripped viewers as they anticipated the scariest for the show's most likable actor. When she finally made it out alive, we felt relieved, and she was grateful to her kid for his courage. As Ola (Patricia Allison) suggested, they could call the baby 'Joy,' so maybe the whole ordeal would bring the family stronger closer. A wrench, however, may have been tossed into the plans when Jean screamed when she saw the paternity test results. It raises the possibility that Jakob is not the biological father of the newborn girl.