You season 3 is one of the most-awaited seasons of the You series. Finally, it is coming to Netflix this October.
"Joe Goldberg madness is continued."
Two seasons of the You series have given heart-pounding and nail-biting experiences to fans. Based on the 2014 crime thriller novel of the same name by Caroline Kepnes, You is a psychological crime thriller.
The narrative follows a handsome and charming man, Joe, who is psychologically ill. He started as a bookstore manager and fell in love with a girl. However, his obsession with her grew, and he became toxic and abusive and ultimately killed her. Later, he began the search for a new victim to catch.
Developed by Greg Berlanti and Sera Gamble, it first premiered on Lifetime on September 9, 2018. Season 1 ran for ten episodes and finally concluded on November 11, 2018. The series attracted a limited number of viewers. However, it became globally acclaimed after premiering on Netflix in December 2018. The series has managed to make its place in the hearts of more than 50 million people.
Given the success, Netflix acquired You season 2 as a Netflix original that premiered on December 26, 2019. The finale of season 3 left the fans at the edge of their chair by the revelations of mind-boggling secrets about Joe's girlfriend, Quin. Since then, the fans have been crazily waiting for you season 3. Now the wait will be over soon. Netflix has confirmed that season 3 will hit the screen on October 15, 2021.
Sera Gamble & Mairin Reed has written season 3. As season 3 is approaching, you must be curious to find more about the upcoming seasons. Here are all the updates so far.
The Release date of You Season 3
Netflix dropped the official date announcement trailer for You season 3. 
The trailer confirmed that You season 3 will premiere on October 15, 2021, on Netflix.
So, mark your calendars to watch the premiere of You season 3.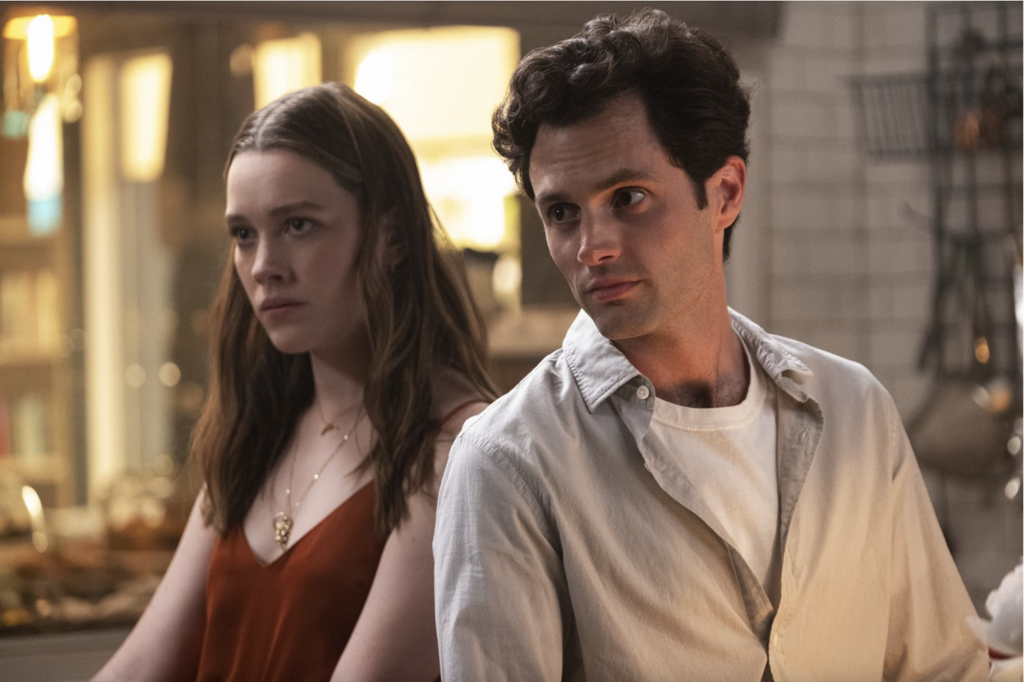 The Cast
Netflix has unveiled the cast for You season 3. We meet the following characters in their respective roles. The main characters of the show include-
Penn Badgley as Joe Goldberg

Victoria Pedretti as Love Quin

Shalita Grant as Sherry

Travis Van Winkle as Cary

Saffron Burrows as Dottie Quinn 

You season 3 will feature two new characters,

Tati Gabrielle and Dylan Arnold. Tati Gabrielle will play the role of a librarian Marienne who is trying to build the future for herself and her child. Dylan Arnold will play the role of a college student, Thoe, who is a drug addict.
The confirmed recurring characters of You season 3 includes-
Scott Speedman as Matthew

Michaela McManus as Natalie

Shannon Chan-Kent as Kiki,

Ben Mehl as Dante

Christopher O'Shea as Andrew

Christopher Sean as Brandon

Bryan Safi as Jackson

Mackenzie Astin as Gil

Ayelet Zurer as Dr Chandra

Jack Fisher as young Joe

Mauricio Lara as Paulie

Scott Michael Foster as Ryan
The Trailer/Teaser
The compelling trailer of You seasons 3 has finally arrived on August 30, 2021. The trailer shows Joe is preparing a cake to welcome his child to a new world. His obsession is visible from the clip. Take a look at the trailer here.
The Plot/ Storyline of You Season 3
Well, the trailer, official synopsis, and ends have given us a fair idea of what could happen next. 
Throughout season 2, we thought Joe found his new prey(Quin). And the fate of Quin would be the same as that of Guinevere Beck, his first girlfriend. However, the tables turn around at the finale episode of You season 2. It was Quin who has trapped Joe, and not the other way round. The revelation made Joe feeling cheated(Of course, he has taste his own medicine).
He tried to kill Love but leave her when she told her that she is pregnant. He decided to forgive her and began a new life with her for the sake of their baby. However, we saw Natalie, a new neighbour, has captured his attention at the last moment.
From the trailer, it seems that Joe will take care of his son in a way. However, we apprehend that it will all get destroyed due to the impulsive behaviours of Love and Joe. Love might get furious due to the attention of Joe towards their new neighbour, Natalie.
The upcoming season will also reveal some secrets about Love's mother.  
Well, tight your belts for more twists, turns, and shocking revelations.
No. of Episodes in Third Season
There will be a total of 10 episodes in season 3.
You season 3 will premiere on Netflix on October 15, 2015, to watch. The first two seasons are also available on Netflix to watch. So, bing them before season 3 arrives.