Young Rock is an American television sitcom entirely based on the lives of professional wrestlers and actor Dwayne Johnson. Nahnatchka Khan and Jeff Chiang wrote and created the series, which premiered on the 16th of February, 2021. Young Rock has received tons of positive appreciations along with few criticisms as well. That's why Young Rock has been renewed for a second season. Season one served 11 episodes in total. Now the fans are looking forward to the second instalment.
Young Rock has a very decent score of 7.2 out of 10 on IMDb, and it got 90% approval ratings out of 100 on Rotten tomatoes. The show makers have offered tremendous content to their viewers, which has excited the fans to ask for a second instalment. Let us catch all the recent updates and news which you should know about the upcoming instalment.  
Young Rock Season 2: Release Date
As we have mentioned, the second season has been renewed before the end of season 1. Since then, the makers of the series are silent on its official release date. However, the first season was released in February 2021. Still, for the second season, it becomes difficult to predict the exact release date because it is unknown how the pandemic has affected the overall development of season 2. However, the fans speculate that it might hit the screens at the beginning of 2022 or the end of the same year. Once the show makers release any official updates, we will share all the details for the show. 
Young Rock Season 2: Cast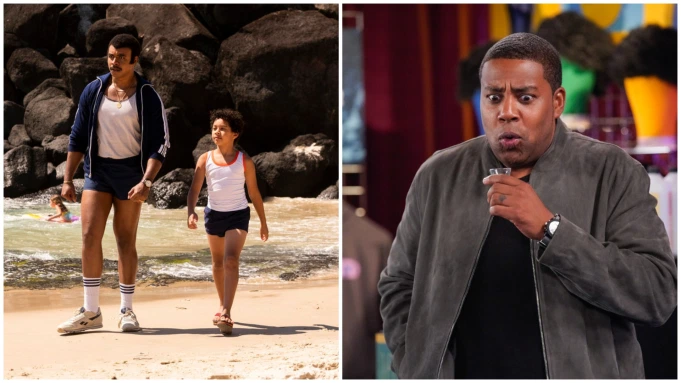 This series has several famous characters who have done really well on the screens to succeed. It is speculated that most of the characters for the upcoming season will be retained from the previous season, but it is still unclear whether new members will join the list of casts. Here, we are sharing a list of characters and the roles they have played in the series.
Dwayne Johnson as Dwayne Johnson

Joseph Lee Anderson as Rocky Johnson

Stacey Leilua as Ata Johnson

Ana Tuisila as Lia Maivia

Adrian Groulx as Dwayne Johnson (Age 10)

Bradley Constant as Dwayne Johnson (Age 15)

Uli Latufeku as Dwayne Johnson (Age 18)

Fasitua Amosa as Sika

John Tui as Afa

Randall Park as Randall Park

Matthew Willing as Andre the Giant

Taj Cross as Gabe

Lexie Duncan as Karen

Brett Azar as The Iron Sheik

Kevin Makely as Macho Man

Josh Thomson as Bob

Ronny Chieng as Greg Yao
Young Rock Season 2: Plot
The makers of the show have not disclosed any specific plotline of the upcoming season, but it is speculated that season 2 will start where season one left off.  The first season ends on a cliffhanger as it seems likely but not certain that Dwayne Johnson has won the 2032 presidential race, but the second season is most likely to resolve this issue once it screens. If we connect, then in season 2, White House could be a part of this. Another speculation is that show might offer more detail on Dwayne Johnson's time in the Canadian Football League and his ultimate aspiration to be a part of the NFL. It might feature a few shots of Dwayne Johnson's arrest. However, these are only predictions until and unless the show's makers come up with any official release date about season 2. Once the makers release any official synopsis for the upcoming season, we will share. 
Young Rock Season 2: Trailer
As of now, there is no official trailer for the series and will not be available for a while because the makers have renewed it for the second season but have not disclosed a specific date for the upcoming season. However, many fan-made trailers are being surfaced online, which you can watch out for a few hints for season 2. Once the creators of Young Rock drops off any official trailer, we will update the section. 
Fans are curiously wondering for another instalment. Young Rock Season 2 has been renewed before the end of season one, which gave them hope of early arrival. Makers have initially decided that it will air somewhere in 2022, but they have not shown any interest to disclose its official release date. It might be because of the covid19 pandemic, which would have hampered the pre and post-production of the series. We are hopeful that some details might be shared in the coming days. So keep an eye out there for this section and stay in touch with us for more updates. We will be back with more such stories.