We have heard stories about heaven, hell, devils, and angels from our childhood. However, the Netflix series, Lucifer, has presented the concept in a unique way. Lucifer is an American Urban fantasy comedy-drama series.
The narrative revolves around a handsome devil named Lucifer Morningstar. He abandoned hell due to his rebellion and came to Los Angeles. He started a nightclub named Lux in Los Angeles and became a consultant in the regional Police Department as well.
The famous character of Lucifer is inspired by the DC Comics character from the comic book series titled The Sandman. The series is  Developed by Tom Kapinos and produced by Jerry Bruckheimer Television, in collaboration with DC Entertainment, and Warner Bros. Television.
Season one of the series premiered on January 25, 2016, on Fox.  In spite of mixed reviews, the series attracted millions of viewers. However, the ratings of the series began to decline later. Therefore, Fox discontinued the series after the 3rd season.
The fans were disheartened. But, fortunately, the streaming giant, Netflix came to the rescue. Netflix renewed the series for the fourth installment and later for the fifth and sixth installment.
Season 6 is scheduled to premiere on 10 September 2021. But, unfortunately, Netflix announced that season 6 will be the last and final season of the series.
Given the history of the renewal of the series, we still hope that Netflix might renew the series another time.
The Release date of Lucifer Season 7. When will it hit the screen?
As we stated above, Netflix has officially announced that season 6 will be its last and final season, so there will be no release date for season 7. However, if by any chance Netflix decided to proceed with the show, we will not get the installment before the mid of 2022.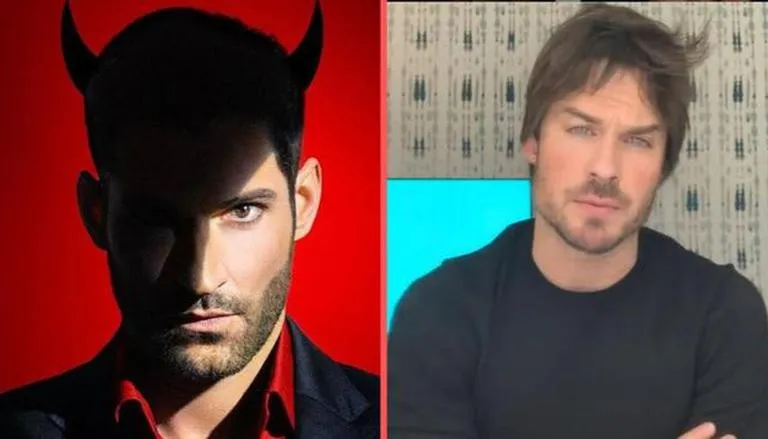 The Cast of Lucifer Season 7. Who will we see in it?
It is difficult to predict the cast of season 7 as season 6 will yet to arrive. The cast for the next season will depend on the story of season 6. However, I expect the main characters of season 6 will reprive respective roles in season 7 if ever made. The main cast of season 6 includes-
 Ellis as Lucifer Morningstar and Michael

Rachael Harris as Linda Martin

Lauren German as Chloe Decker

Scarlett Estevez as Trixie Espinoza

Aimee Garcia as Ella Lopez

D.B. Woodside as Amenadiel

Lesley-Ann Brandt as Mazikeen
The Plot of Lucifer Season 7. What will happen next?
It is impracticable to say anything about the plot of season 7 as we do not know the story of season 6 yet. We can only predict the plot of season 7 after watching season 6. Season 6 will arrive on 10 September 2021. So wait till then before making any assumptions.