Re-Main is a Japanese anime television series created by MAPPA. The show is directed by Kiyoshi Matsuda and written by Masafumi Nishida. The show was released on July 4, 2021, for the original Japanese television network TV Asahi, and its digital broadcaster is Funimation. Two episodes of the show have been released now, and viewers are waiting for Re-Main Anime Episode 3. However, it has been shifted forward from its original release date to a few weeks. The delay is not only for cable viewers but also for digital audiences. We have brought you all the latest Re-Main episode 3, including its plot and release date.
Why is Re-Main Anime episode 3 delayed? 
The reason for the delay of episode 3 can be blamed on the Japanese television network TV Asahi. The episode was broadcasted on July 4, 2021, and every week a new episode is released. However, episode 3 was initially scheduled to release on July 17, 2021, which has not happened. As a result, not only TV Asahi but even Funimation did not broadcast the next episode.
Re-Main Anime Episode 3 Release Date
The delay had happened because of special programming of British Open 2021 that had to be broadcasted on the same day on the channel. This made TV Asahi further push the release of episode 3. So now, the next episode will be released on July 24, 2021. 
Who is the cast in Re-Main Anime?
The story of this anime revolves around middle school boy Minato Kiyomizu and other people associated with him. The cast of the show is given below: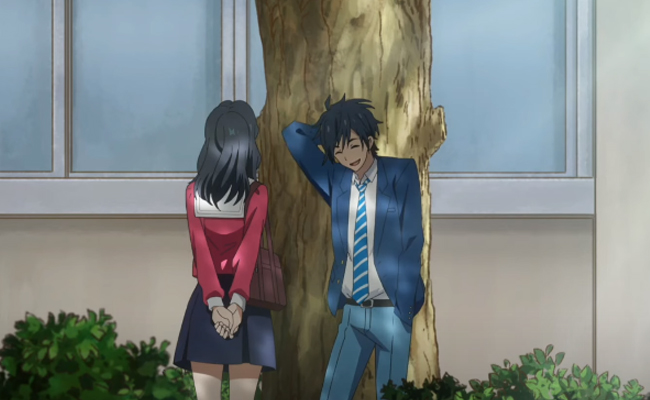 Yuto Uemura as Minato Kiyomizu 

Subaru Kimura as Jō Jōjima

Lynn as Chinu Kawakubo

Kōtarō Nishiyama as Eitarō Oka

Soma Saito as Shūgo Amihama

Daisuke Hirose as Yoshiharu Ushimado

Tasuku Hatanaka as Yutaka Babayaro Inomata 

Makoto Furukawa as Takekazu Ejiri
What is the plot of Re-Main Anime so far?
Re-Main anime is a sports-based show following the life of a young middle school boy Minato Kiyomizu. This boy is a Water Polo star. However, during the winter, an accident made him lose three years of his memories. After 203 days of his coma, he regained his consciousness only to realize that he has no memories of his life or his skills in the game.
Two episodes of the show have been released so far. The pilot episode was just an establishment of the characters and the scenario. After that, it majorly took up to introduce the characters and the storyline. In the first episode, we were introduced to the protagonist Minato Kiyomizu, champion player of water Polo and how his life was changed by an unfortunate accident. However, he decided to join the game back whether or not he remembered his skills.
Episode 2, titled "I am no prodigy," was released on July 11, 2021. In the second episode, we saw Minato quitting the game on the spot as he could not remember the rules. Chinu and Jo Jōjima were disappointed in Minato as they looked up to him as a star.
Etaro, who Minato thought was dumb, claims that joining the water Polo club and Minato not joining is a step for good. 
In the end, Minato was also reminded that Chinu would date him as he was Japan's best in high school.
Re-Main episode 3 (spoilers)
Re-Main episode 3 is titled "but it's crazy" that is coming on July 24, 2021. The latest episode would introduce Shūgo Amihama, a former swimmer but most likely to join the track team. Minato may also run into the other members of Elite four.
Where can Re-Main episodes be streamed?
The show is officially premiering on cable TV network TV Asahi. However, if you want to watch the show online, the latest episodes are available on Funimation.