Do you also love watching murder mysteries? Yes? Then play  Danganronpa actually to solve one. Strange! Right? Well no. Let us tell you about Monokuma, The Murder Bear in Hope's Peak Academy. Danganronpa is a video game that features a Robo Murder Bear named Monokuma in a school called Hope's Peak Academy that uses the students to kill other students. Those who try to find out the suspect get killed in the end. To date, there have been three installments in this game. Now the fans of the game are awaiting the fourth installment. What will be the setup of this game? Do creators announce it? Are the students still killing each other, or have they escaped the Hope's Peak Academy? Everything will be confirmed in Danganronpa 4. Let us see what we have for it?
What is Danganronpa all about?
It has been a decade since the first installment of this game was released, and the vast crowd was curious to play the game. The concept of this game is to trap some students in a high school and motivate them to kill each other on the instructions of a Robo bear named Monokuma. It has multi dynamics features like visual novel mechanics, and all of this is set in a high school called Hope's Peak Academy.
After a student is murdered, the other students try to solve the mystery and find the suspect. However, unlikely in the real world, the suspect is not punished, but those who find the suspect are murdered by Monukoma in front of everyone. Strange! But that is the fun of this game.
What does the developer say about this game?
Spike Chunsoft is the developer of Danganronpa. They have recently celebrated the tenth anniversary of the game. In a recently released video last year, we saw some past games in the Danganronpa franchise compiling where Monukoma's face was saying "COME ON ", which means there is a slight possibility of the 4th installment this game coming soon. But there is no official announcement by Spike Chunsoft regarding the same.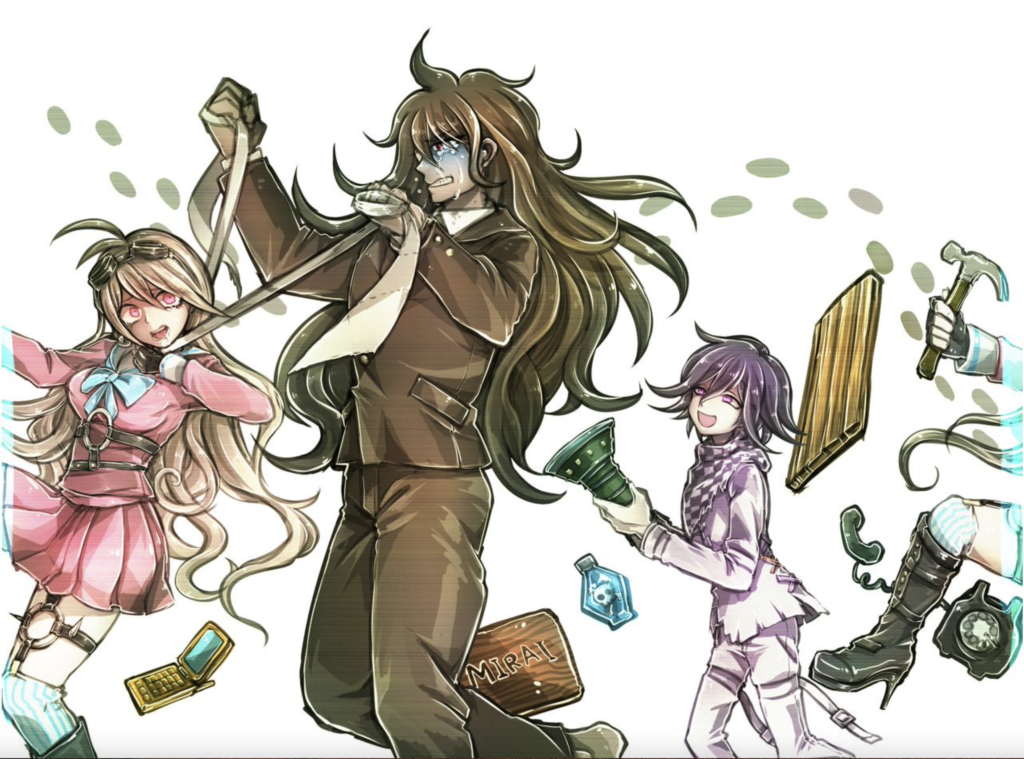 Spike Chunsoft Inc. declared on Twitter that Danganronpa is coming for Nintendo Switch later this year. It will include Danganronpa 1, 2, V3, and the brand new Danganronpa S: Ultimate Summer Camp. The standard and collector's editions are also going to be available for preorder soon. The three main games in the Danganronpa storyline are Trigger Happy Havoc, Goodbye Despair, and Killing Harmony. This trilogy is exciting, thrilling, and scary at the same time as you do not know what the Robo murderer is going to do to you anytime. The question is still the same whether or not Danganronpa 4 is coming.
The Latest Good News about Danganronpa 4
Set in an educational institute with the cold-blooded murder where your fate is tied to your decisions, the Danganronpa series is coming with its anniversary edition of 3 classic games 2010's Danganronpa Trigger Happy Havoc, 2012's Danganronpa 2: Goodbye Despair, and 2017's Danganronpa V3: Killing Harmony and now it is adding Danganronpa S: Ultimate Summer Camp to the collection which is more of a digital board game rather a visual novel.
Fans will be so happy after this news as this will relieve the despair of a decade.
Is Danganronpa 4 Happening?
On and off, the chances are that it may or may not happen anytime soon. The fans are waiting for the 4th installment anxiously. Still, the current owners of the game Spike Chunsoft are not ready to release any official statement about Danganronpa 4, so the chances say that it may happen soon or it may never happen.
Where can we play Danganronpa V3?
Danganronpa V3 is available on PlayStation 4, PlayStation Vita, and Steam. The game is a bit different from other games but still eventful.
Until there is an official announcement for the release date of Danganronpa 4, you can play versions 1, 2, and even the Killing Harmony on mobiles. We will update you quickly as soon as we have any updates regarding the same.
Frequently Asked Questions (FAQs)
Where was Danganronpa released?
It was released in 2010 on Playstation 4.
Is Danganronpa 4 available on Nintendo Switch?
Spike Chunsoft has announced Danganronpa's upgrade for Nintendo Switch.
When was the last Danganronpa game released?
It was released in 2017. The latest Danganronpa game is known as Killing Harmony.