If you love mysteries that involve past lives and reincarnation, Infinite is definitely your film. Created by Antoine Fuqua and released by Paramount Plus, Infinite is a science fantasy action movie adapted from the novel The Reincarnationist Papers by D. Eric Maikranz (2009).
What Do We Know About The Movie?
The 2021 American science fantasy action movie Infinite involves Evan McCauley, played by Mark Wahlberg, a self-medicated man diagnosed with Schizophrenia. His disease is diagnosed when he begins dreaming about places he has never visited and situations he has never been in.  Not understanding what is happening and on the verge of a breakdown, Evan is rescued by a group of people called "Infinites." Evan is told that he is one of the "Infinites" and that his dreams are real and from his multiple former lives.
Infinites have a special ability to be reborn with the mind and experiences gained across centuries in multiple lives through the cycle of reincarnation. Now that Evan is a part of Infinites, he should reveal the responses and protect humankind from their own.
The movie takes an interesting turn when Bathurst (one of their kind) decides to kill all humanity. Evan joins Infinites in the mission to stop him.
Is there any prequel or sequel coming soon?
With the theme of resurrection and reincarnation, Infinite has two main leads, Evan McCauley and Bathurst.
Evan has a mission to stop Bathurst from killing the world. As the movie ends, we saw Evan making sure that Bathurst wouldn't reincarnate and therefore couldn't renew his attempt to kill the world. Bathurst couldn't reincarnate. We do not see any prequel of the movie coming to learn why Bathurst wanted to kill humanity. Another reason for a prequel not coming is that Evan learned all about Infinites in this movie only.
As we realize there is no hope for a prequel coming, we are sure that a sequel would come real soon. In the climax of Infinite, Evan McCaulay and Nora Brightman were reincarnated as more youthful Asian people. Now it would be great to see Mark Wahlberg reprise his highlighting character in Infinite 2. Certainly, we would not see many characters coming back as themselves but other characters being resurrected as them.
Infinite Release Date
Infinite is already digitally released on Paramount Plus on June 10, 2021. Initially, it was decided to be released worldwide in theatres on August 7, 2020. However, due to the Covid-19 pandemic, it was postponed to May 28, 2021, and then to September 24, 2021, before scheduling its release to June 2021.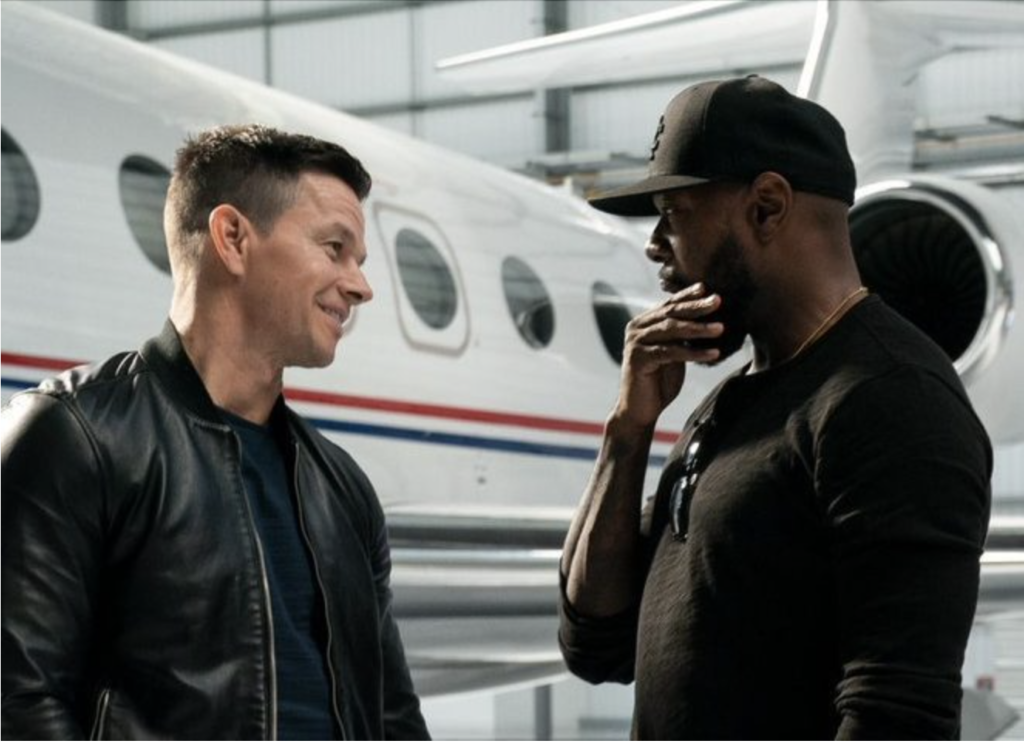 The Cast and Crew Of Infinite
The two main leads Evan and Bathurst, are played by Mark Wahlberg and Chiwetel Ejiofor. They are joined by Sophie Cookson, Jóhannes Haukur Jóhannesson,  Raffiella Chapman, Jason Mantzoukas, Rupert friend, Liz Carr, Toby Jones, Tom Huges, Kae Alexander, Joana Ribiero,
Wallis Day and Dylan O'Brien.
Initially, Chris Evans was selected for the role of Evan, but he was dropped, so ultimately Lorenzo Di Bonaventura, the producer, picked up Mark for the role.
The production team and behind-the-scenes crew of the film are as follows:
Director: Antony Fuqua
Producers: Lorenzo Di Bonaventura, Rafi Crohn, Mark Huffam, Stephen Levinson, and Mark Vahradian.
Production Company: Di Bonaventura Pictures
Releasing: Paramount Pictures
Screenwriters: Ian Shorr and James Coyne
Infinite Some Additional Information
The runtime of the movie is 1hour 46 minutes under the science fiction and thriller genre. The movie is rated 5.3/ 10 at IMDb with a 6+ popularity rating. There are 274 user reviews and 30 reviews from critics. You can find two amazing trailers for the movie online.
Frequently Asked Questions (FAQs)
Where can I watch Infinite online?
Infinite can be watched on Paramount+ by taking its subscription.
When is Infinite releasing?
Infinite is already released on June 10 on Paramount Plus.
Can I watch Infinite for free?
No, you have to subscribe to Paramount to watch it.