The First Lady is American television series that is currently filming in Covington, Georgia. This series is created by Aaron Cooley who is a creator and executive director of ShowTime.
In this series, the representation, efforts, and struggles of the wives of the presidents referred to as "The First Ladies" will be highlighted. These great ladies have spent captivating and dramatic lives and worked in the shadow of their husbands for the welfare of the United States. These are the role models for the ladies of the U.S, so ShowTime is going to admire their work through their new series.
"First Ladies fits perfectly within the Showtime wheelhouse of drama and politics, revealing how many personal relationships impact both domestic and global events," said Showtime president of entertainment Jana Winograd.
In the first season, the story will revolve around the lives of three great First ladies, Michelle Obama, Betty Ford, and Eleanor Roosevelt. The Show Time has cast characters for this series and might be they add more characters in this series.
Viola Davis played by Michelle Obama
Viola Davis is the first African-American actress and producer. She is the youngest actor to win the "Triple Crown of Acting" and also won A Primetime Emmy Award, two Tony Awards, and an Academy Award. She is the first announced cast member and plays the role of Michelle Obama in this series.
Davis shares her excitement by tweeting "Sooo proud!!! Honoring and elevating these powerful, worthy Queens with respect."
Moreover, in the interview with Entertainment Tonight, Obama said:
 "I wish I could be better to live up to the character that Viola has to play, but it's exciting. Anything Viola does, she does it with passion and vigor, and I know she will do no less for this role."
Michelle Pfeiffer played by Betty Ford
The first lady from 1974-1977, Betty Ford, the wife of President Gerald R. Ford, was the advocate for breast cancer awareness and social issues. He was also a supporter of women's equal rights.
As Betty Ford was an amazing and righteous woman, Michelle Pfeiffer will be the perfect choice for her role. She is an actor and received a Golden Globe nomination for her high rated film "French Exit". ShowTime's Israel said about her:
"Brings authenticity, vulnerability, and complexity to all her roles,"
Gillian Anderson played by Eleanor Roosevelt
Eleanor Roosevelt, an American political figure, activist, and diplomat. During the time of patriarchy and racism, she devoted her efforts to civil rights and serving the nation. With all of this, she assists her husband in all issues including illness to war.
Gillian Anderson who will play the role of Roosevelt, is an American actress, writer, producer, and director. She won a Golden Globe for her role in "The crown".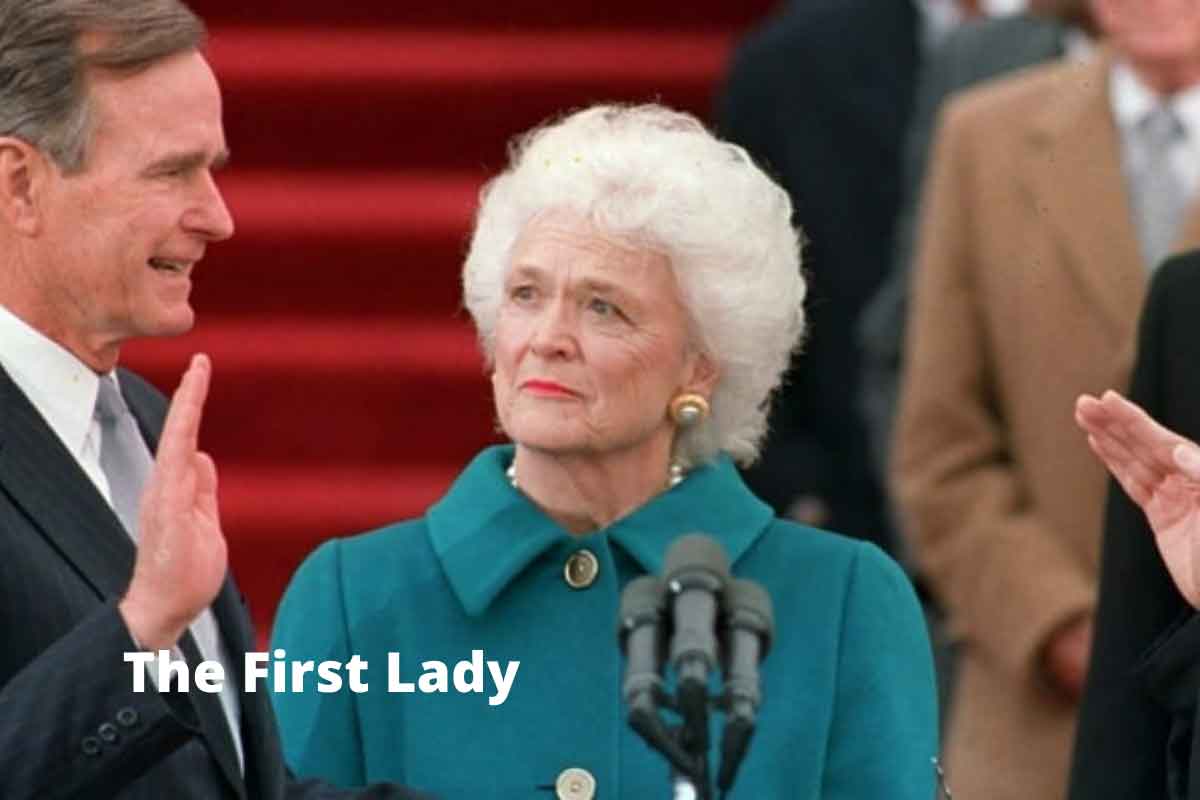 Other characters that are included in "The First Lady":
Following are the characters that ShowTime cast up:
     

Aaron Eckhart played by Gerald Ford:
Aaron Eckhart, who plays the fictional character of President in "White House Down", has cast for Gerald ford, an American politician, who is well known for the poor economy, growing inflation, and other issues.
      OT Fagbenle played by Barack Obama:
         As the fictional role of Michele Obama, her husband and the 44th president of the United States, Barack Obama is also included in this series. And his character will be played by the OT Fagbenle, a British actor, writer, and director.
      Lexi Underwood played by Malia Obama:
        The oldest daughter of the Obama Family Malia Obama will be played by Lexi Underwood,  who is the new young TV star and recently portrayed in the drama "Little Flies Everywhere".
     

Dakota Fanning played by Susan Elizabeth Ford:
        On March 02, 2021, Dakota Fanning joined the cast as Susan Elizabeth, who is the Youngest child of Betty and Gerald. Elizabeth worked with her parents in many events, and lent a hand to them because of her interest in Politics.
     

Rhys Wakefield played by Dick Cheney:
          Rhys Wakefield is an Australian actor who starred in "True Detective" and "The Purge" will play the role of Dich Cheney, the youngest Chief of staff to President Ford. Cheney convinces the wary American public for Ford's administration in the wake of Watergate.
     

Judy Greer played by Nancy Howe:
         The casting of Judy Greer was announced on February 16, 2021, for the role of Beny Ford's Confidante and secretary Nancy Howe, after replacing Pamela Aldon for this role because of some conflicts.
 Must Check: When will Bridgerton Season 3 
Release Date:
As this series is going through the casting and filming process, so more characters can be added to this series. For now, there is no announcement of any release date, but it will be soon. This project will be worth waiting for and we should have to wait for the next updates.