After a long delay, Disney's Avengers Campus is going to open at Disney's California Adventure Park in Anaheim on June 4, 2021. The lifelong and new fans get ready for this amazing and astonishing journey.
After entering Avengers Campus, the ground is like a large arc reactor similar to what Tony Stark uses to power his iron man suits, the first building that you will see is the former home of stark automotive, which fits nicely as it is next door to cars land and transform into worldwide engineer brigade also known as WEB.
"When we set out to create these extraordinary Super Hero experiences across the globe, we designed a new Spider-Man attraction for Disney California Adventure Park in an immersive land with amazing character experiences.." said Scot Drake, Walt Disney Imagineering.
Now, we will discuss the main attractions of this Avengers Campus.
Web slingers: A Spider-Man Chambers
Web slingers are made for the Spiderman fans who want to feel the actual heroic power. After entering the Avengers Campus, you will be in front of a large building, which is highly attractive and inside it, you will discover a spider man original suit and a robot Spider Man's startling flip overs that are specially made for the Spiderman fans for the realistic feeling.
Guests will then move towards the Web-Slinger Vehicle, from which they can sling the web and face a situation in which Peter Parker needs their help to save the campus from the uncontrolled spider bots. Now It depends on you whether you want to get the feeling of being a hero or not. Then you will head toward the Web suppliers, from where you can acquire all you need with the web art, make your collection of spider bots, and a spidy backpack that will take you out of the world.
Ancient Sanctum:
 Disney has made Ancient Sanctum for the lovers of Doctor Strange and its mystical, magical, and unexplained events. You can find the secrets of the Orb of Cagliostro, ancient ruins, and feel the majestic power inside the area.
Especially at night this place is full of lights of different colors and the power of the Orb of Cagliostro. So, the dark sight will be worth watching and much preferable to the day.
Avengers Headquarters:
Avengers Headquarters' is one of the most wonderful things on the Avengers Campus. Its panoramic and attractive building having Quinjet on the roof catches the eye and gives a sound of reality. A headquarters is a place where all avengers plan their mission to save the world, by exploring it you can find their secrets and their amazing technologies.
Pym test Kitchen:
Now talk about the food at the Avengers Campus, so they make a Pym test kitchen, it might be related to the café in which avengers took their meals in the first part. However, this test kitchen is so awesome and you can do a variety of food tests there. The unique thing is, it looks like a science lab space that is transformed into a restaurant. Here, you will experience giant and tiny- tiny foods with the science of mutation of food into huge and tiny sizes.
You will discover a variety of cool foods like sorghum with mini pretzels and honey roasted peanuts, giant pretzels, the giant meatball that is EE 45(experiment) the pasta dish featuring plant-based large and micro meatballs served with the super-sized spoon with a tiny fork, the experiment EE 10 PYM-ini toasted two feet long sandwich which is also available in tiny size, experiment EE746 PB3 superb sandwich, EE90 little chicken sandwich, EE IP42 Quantum Pretzel and much more. The PYM test kitchen is full of these exciting, cool, and marvelous foods that can't be waited for.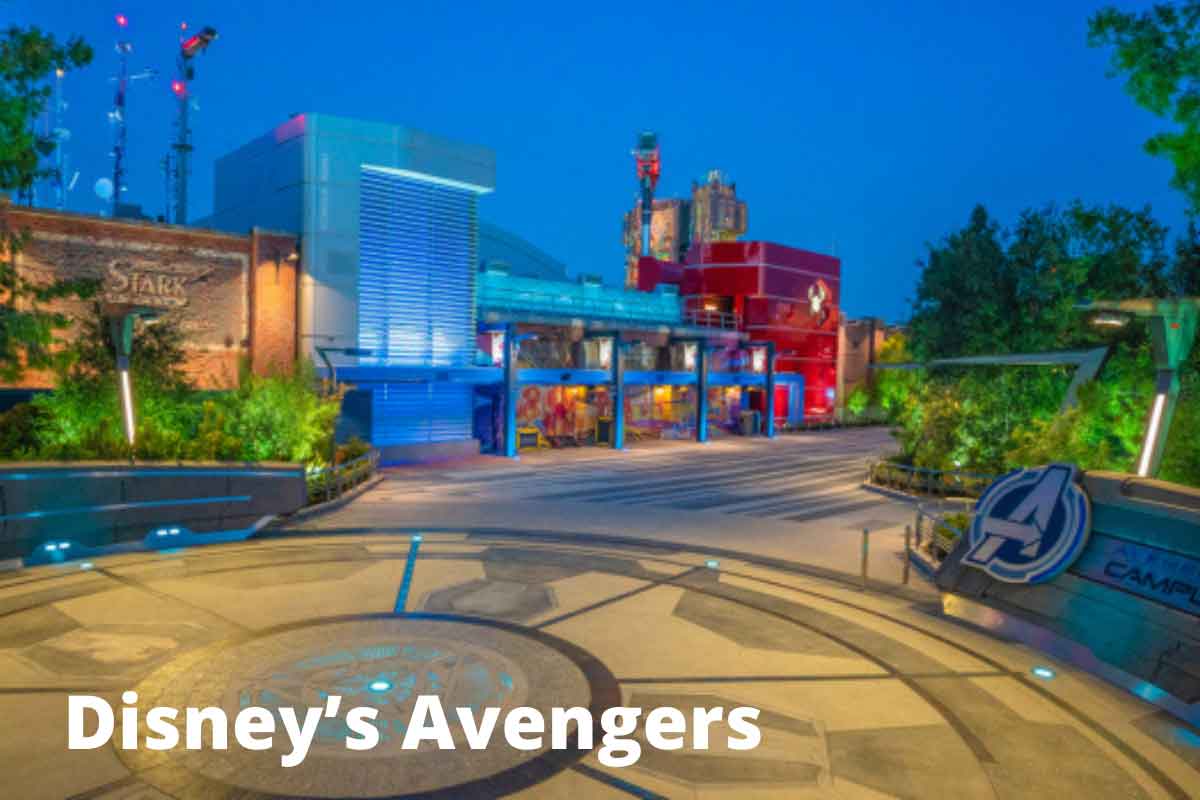 New costumes for the cast members:
The costumes of the cast members make this place more realistic and amazing, mainly because they are representative of the particular place. Like
       

The cast members of

Web Slingers

wear outfits that are attractive to any age of web fans and make the place more magical, their outfit is a little elastic so give the sense of tech work on it and make it more wonderful

       

At

the PYM test kitchen

, casts are wearing lab coats, with the hat and Pym pocket protectors that give an idea of lab scientists who will perform different tests.

       

Mystic magic of

Ancient Sanctum

makes their cast members wear the outfit of the Mystic-art trainers including a training shirt, tactical-inspired vest, and cargo bottoms.

       

The cast members of the

Avengers Headquarters'

are costume according to the officers of the headquarters and give a very realistic effect.
"The best part of designing costumes is the collaborative work with other passionate artists" by Joe Kucharski, Sr. Costume Designer at Disney Live Entertainment
Must Check: A Quiet Place Part II
This was the complete information about Disney's Avengers Campus which will be going to open in June. But there will be more secrets and fascination undercover in this wonderful place, buy your tickets from Disneyland.disney.go.com and get ready for this marvelous journey that moves you from this world to the magic world.