On Tuesday, April 13, Netflix announced it would renew Bridgerton for a third and fourth season. In fact when highly demanding season 2 is filming in the UK.
Bridgerton is a historical romance series, which lay the first stone on December 25, 2020, with its season 1 and break the Netflix viewing record. It is written by Julia Quinn and produced by a giant streaming network of Netflix and Shonda Rhimes' Shondaland productions. This series is based on the eight novels of Quinn, having the story of different lead characters in different parts, so the existence of more than 4 seasons can also be predicted.
This is the story of the Bridgerton family, incorporating widowed matriarch Violet and her eight alphabetically named children. They matched in Regency England's high society when they came at the age of marriage. On the other hand, this Regency England's High society is full of secrets and gossip, having a fake relationship, a dramatic deathbed vow, an actual duel, an affair with an opera singer, etc.
Aside from all this, a cool aspect of this series is their assorted cast, having a color blind effect in the whole series that may be you don't like at first, but as the series moves forward, it reveals its unique, mind-blowing effects thus you can't even divert your mind.
About Season 1
The story of Bridgerton season 1 was taken from the first novel series of Julia Quinn, "The Duke and I" which revolves around Daphne Bridgerton (act by Phoebe Dynevor) and Duke of Hastings (act by Rege-Jean Page). Daphne Bassett was the fourth Bridgerton child and eldest daughter who wanted to perceive the most gentlemanly, handsome, rich, and honorable man as her match to make her family proud. Their story begins when she met the Duke of Hastings, as an honorable, respectful, and rich man.
Season 1 got a high ranking with 82 million viewership and became the most-watched series on Netflix. It got the No.1 ranking in 76 countries on Netflix and gained much profit. That's why it was renewed for season 2 which is currently filming in the UK. Moreover, its producers announced that they will release seasons 3 and 4 in the coming years.
Story of Season 2
Quinn has written eight novels, one for each Bridgerton child. After the lead role of Daphne in season 1, season 2 is going to launch. In the second season, the story will be about the Viscount Anthony Bridgerton (act by Jonathan Bailey) according to Quinn's second novel "The Viscount Who Loved Me".
The Love story between Anthony and Kate Sheffield will begin, with secrets, romance, and family drama. Kate will be played by Simone Ashley and there will be one more new character, the younger sister of Kate(played by Charithra Chandran).
 Netflix has announced that Rege-Jean Page will not return in the next season, which means the next season will continue as the novel of Quinnes, every season with different lead members and stories.
But the fact is, each season will relate to the actual novel book but the variation will always remain there. As season 1 has a lot of changes compared to the novel "Duke and I", so we can guess, season 2 will also not be as it is of  "The Viscount Who Loved Me."
Moreover, the filming of season 2 has started in spring 2021, so probably we can see it in spring 2022.
Story of Season 3
As officially no content is provided by Netflix regarding Season 3, but we assumed the story according to Quinn's series of eight novels.
Season 3 will be about the second eldest son of the Bridgerton family Benedict Bridgerton which will be acted by Luke Thompson and based on Quinn's third novel "An Offer from a Gentleman".
It will be more like a Cinderella tale, with the love story of Sophie Beckett and Benedict. According to novel 3, Sophie is an earl's daughter committed as a maid of her stepmother. She meets Benedict at the ball and both fall in love, then because of her stepmother, she becomes a mystery woman similar to Cinderella's story.
As we all know about this story, it's unclear if the story remains the same or changed. But if they want to increase their ranking, they will change the story by adding some new magic to it.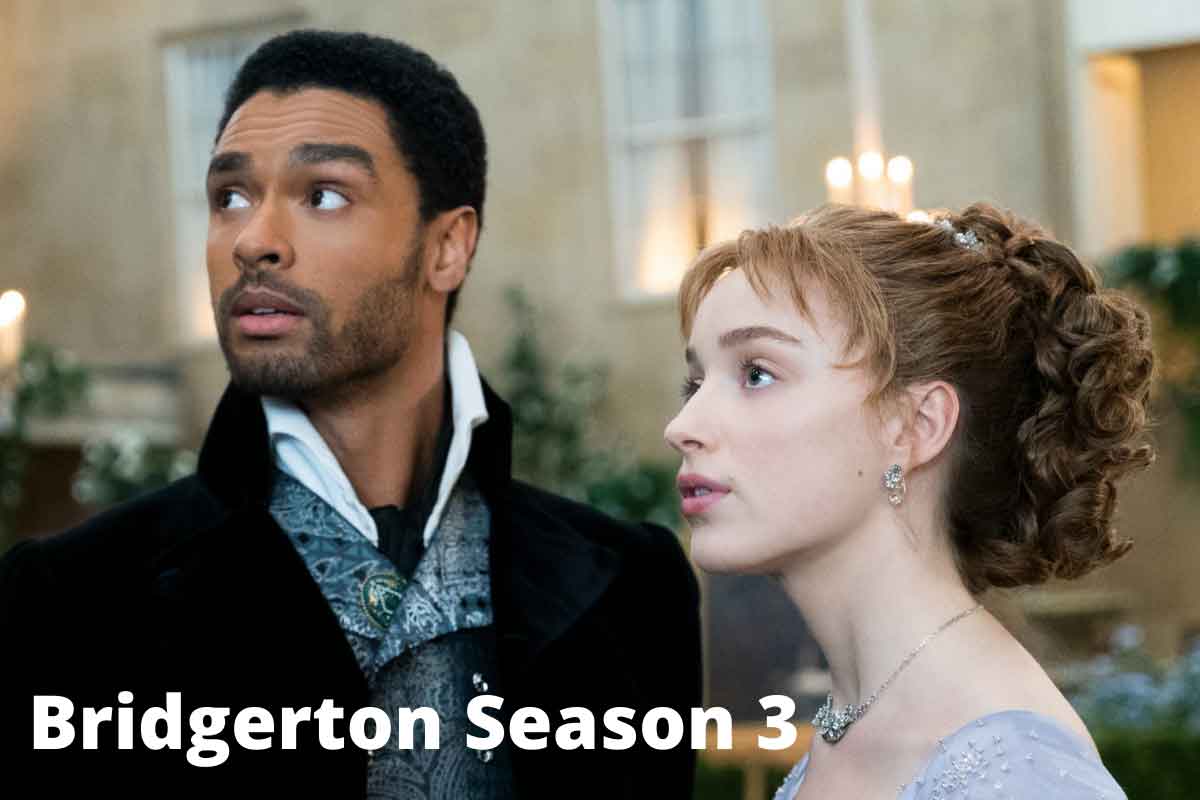 Must Check: A Quiet Place Part II
Story of Season 4
Season 4 may align with Quinn's fourth book "Romancing Mister Bridgerton", which follows by Colin Bridgerton, the third eldest Bridgerton(acted by Luke Newton), and Penelope Featherington, the lady of Whistledown (acted by Nicola Coughlan).
In Quinn's book 4, Colin went on a trip abroad and met Penelope Featherington with the pen name, and doesn't recognize her as the neighbor friend, and they fall in love. However, this story is full of secrets, which will be revealed with great impact.
Thus Netflix has announced, Season 3 and 4 of Bridgertson will renew without giving any date of its initials or release. As season 2 is filming, which will probably be released until spring 2022, season 3 & 4 might be released in 2023 and 2024 respectively.
For now, we can't claim anything but for more updates regarding Bridgerton wait and stay tuned with us.